Land Of Make Believe.: a million worries turning... →
punkrockandprettythings: totally cannot sleep, it's one of those typical restless things where your mind can't help but think about everything that could possibly be on your mind, muddling them all up, sending your mind into overdrive and your body into panic. not what you need for a good nights sleep. in the desperate…
Land Of Make Believe.: I'm a walking... →
punkrockandprettythings: I feel like now is a good time to analyse myself a little bit, i'm in a writing/talkative mood but as per I have no-one to listen to my rambling. Its a Saturday night and I should be out getting wasted and dancing to terrible mosher anthems but alas I have no money so here I am writing this. I've…
"I was shown how fragile life was on Saturday. I saw the terror on bystanders'..."
– Jessica Redfield was shot and killed last night at a midnight screening of 'The Dark Knight Rises,' along with 11 others when a gunman opened fire in a theater. The above is from her blog, written in June, after she narrowly escaped another senseless shooting at a mall in Toronto. (via newsweek) Oh...
The Ups and Downs on a not-so average day...
Today, a LOT happened for me. a lot of big changes + achievements that are going to change the path of my life as of now. it's scary when you look at it like that. change is über scary. now on an average day a down for me would be; waking up super late for work, breaking something, having an argument, financial troubles or just not getting my cup of tea in the morning… today,...
olympic-airwayys asked: Great post about this whole music genre fiasco comparisons. I am a big fan of Nicki Minaj and i usually don't get into like these twitter arguments at all but i think this whole T in the park is nonsense, who knows what really happened. What i find funny is that i saw the performance and people were actually having fun during her set and enjoying it so its like twitter just turned everything...
5 tags
The ongoing, never ending war of music-genre...
So tonight shit has been going down between Frank Turner and Nicki Minaj's loyal fans on twitter. All because Frank tweeted something earlier about the way he'd seen/heard Nicki treating some stage crew at a festival. (apparently she was being quite rude and a little diva-ish) This is more than likely to be true, but obviously upset Nickis fans who took it as a personal offence and...
12 tags
Lazy update.
I've been lazy, again.  I really should get my arse into gear and be consistent if i'm ever going to get a good name for myself as a photographer. Currently been too wrapped up in my own personal life and working life to  really get anything going with my photography, but the termination of my employment in 2 weeks should mean plenty of time for me to be a lot more photography-active!...
my flickr almost has 50,000 views
go ahead and check my stuff out, theres a pretty decent range of work on there, mostly band work and some own experimental stuff :) have a look and reblog if you like it! <3 http://www.flickr.com/photos/greendayjade/ 
1 tag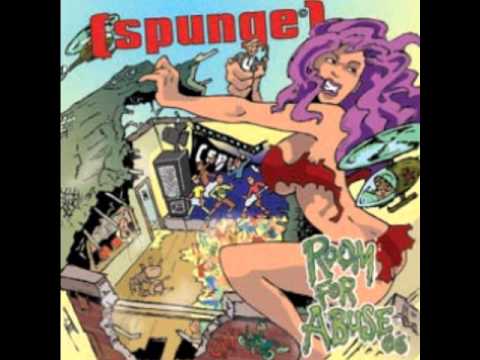 Positivity!!
So i decided to start my 365 project up again, after last year i got to 150-odd then deleted a weeks worth of pictures so just gave up. A few of my friends shared an intrest in me starting again, so i thought i might aswell go for it. Ive been feeling abit disconnected from my camera for a while now and lacking in creativeness. Feel like i need something to do outside of work, and somewhere to...
attention, additional blog!
in an attempt to keep photography related banter and reblogging of pretty and funny things ive made a seperate blog for the other stuff and keeping this strictly photography business. follow this new blog for the funny stuff. http://punkrockandprettythings.tumblr.com/ stick around here for more pretty pictures on my adventures :) Coming up so far is Shatterfest this weekend which will be awesome...
Looking Forward.
The last few months have been fairly dull. Dont get me wrong a lot of new things have cropped up and a lot of shit has occured. but overall i feel like i havnt DONE anything. Other than work and go out the few times i can. Aside from not having any money there hasnt really been alot going on… but now i'm looking at my diary and its getting abit hectic and im starting to worry how im...
2011
this year has actually been full of achieving and doing things I never thought id even get the chance to do. Starting with going to New York, meeting Billie joe and seeing the American idiot musical - pure mind blowing. it still is. deffinately something I'll still be talking about and in years to come. plus all the people I met out there and the people I shared such an experience with,...
8 tags
Re-Start
I've had a tumblr before but didnt really use it for anything important. Mostly wingeing and re-blogging pictures of cats and pretty things. This time I promise to keep my posts about my photography. Well, at least 80% of it. I cant guarantee this blog will be completely free of funny pictures of cats… For those who don't know me I am a photographer residing in Hull. I studied...